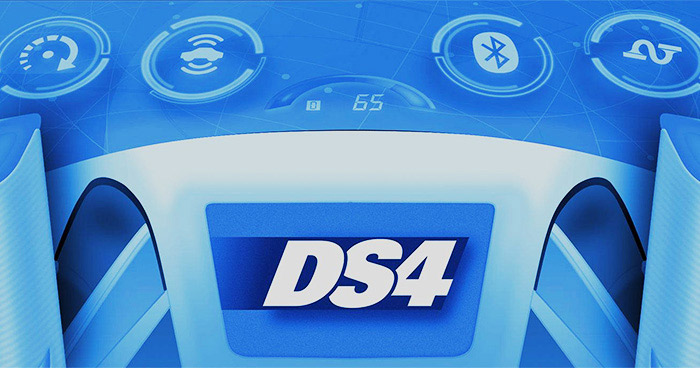 Directed Announces New DS4 Security Sensors
~ New and Updated Sensors Make Installation Faster and More Profitable ~
VISTA, Calif. (January 08, 2020) – Directed today announced the addition of two new DS4 security sensors to its ecosystem of DS4 products. Since its founding, Directed has been at the forefront of automotive security, and these new security-specific sensors build on that legacy.
The 8604W is a multi-function sensor that connects to DS4 systems via Bluetooth, and provides multiple functionalities and uses. The 8604W is truly wireless and is battery powered with an estimated 5-year battery life. Like all accessories for the DS4, it is configurable via the Directlink Mobile app. The 8604W can be configured in three innovative ways – as an impact sensor, a tilt sensor, or as a hood or door trigger. It is configurable to perform just one of these functions or all three at the same time.
The 8508D dual-zone proximity sensor is an update to Directed's 508D. The 8508D sensor connects to DS4 systems via D2D2.0 and provides adjustable inner and outer fields via the Directlink mobile app. It detects moving high-density objects using digital field-disturbance technology and provides warn-away and fulltrigger warnings to the DS4. The 8508D is ideal for convertibles or any vehicle where a customer may want to protect the interior contents from theft. It features a single D2D2.0 connection for communication and power, as well as a D2D2.0 pass-through port to add additional sensors.
"In 2019, we launched a number of security-only options for DS4. In 2020, we're expanding our DS4 security options with the most cutting-edge sensors ever created in our industry," according to James Turner, SVP & GM, Remote Start and Security at Directed. "The 8604W and the 8508D sensors add to the ever-growing DS4 ecosystem, providing faster, easier installation options for both technicians and consumers. Whether you're protecting a convertible or a box truck, Directed has the best security options in the industry."
Not a Directed Dealer? Please visit
http://www.directed.com/contact/becomedealer
or call 1-800-876-0800 to become a directed Dealer today!
About Directed
Directed is a world leader in automotive electronics, the largest North American designer and marketer of consumer-branded vehicle security and remote start systems, and a pioneer in the connected car space. Its products connect more consumers to their vehicles than anyone else on the planet. Directed markets its broad portfolio (sold under Viper®, Clifford®, Python®, Autostart®, AstroStart®, Alcohol Detection Systems® and other brands) through leading national retailers and specialty chains. For more information, contact Chris.Pearson@directed.com.